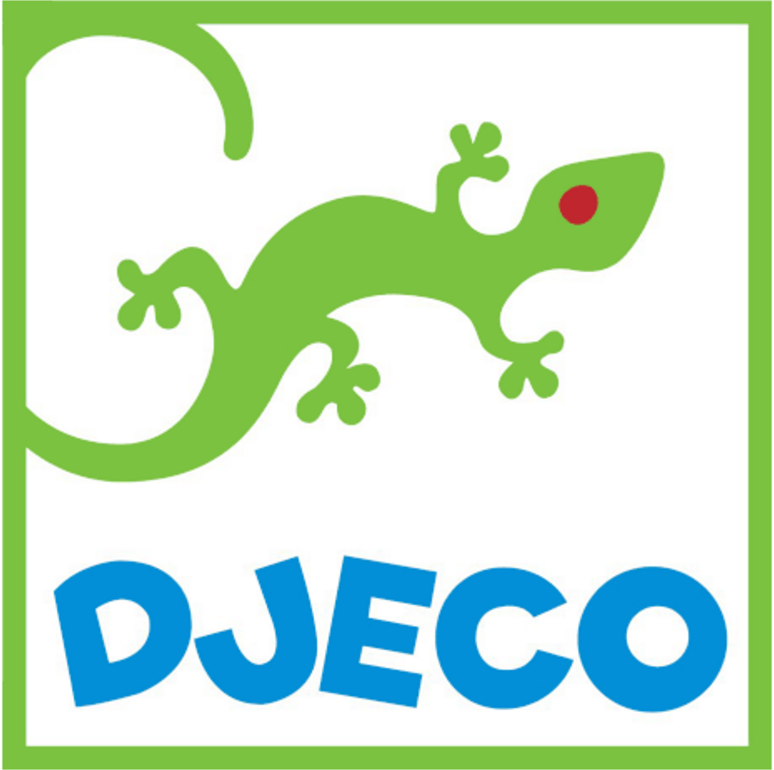 The mother of current managing director Frédéric set up Djeco games in 1954. While working as the manager of a holiday camp, she would also devise small, educational toys that she would then develop further for her daughter: dominoes, lotto, number games, etc – and so the adventure begins.
In 1989, Frédéric took over the family business and continued to create a series of educational toys, guided by a discerning artistic disposition not commonly found in the toy world.
Djeco takes safety very seriously. All of their toys undergo stringent checks and are put through a series of tests and procedures to ensure compliance with standards, to make sure that our children can play in complete safety.
Like children, the team at Djeco dream up games and toys that everyone enjoys. Awakening a sense of wonder in children, feeding their imaginations and giving them a thirst for discovery are what drive the folks at Djeco! When adding the finishing touches to their items and boxes, they do it with great attention to detail. Their step-by-step guides, cards, decorative boxes, and tips give your little ones a helping hand as they make their friends burst with delight!
Djeco's products are truly incredible and their attention to detail and quality will not disappoint!
There are no products matching the selection.