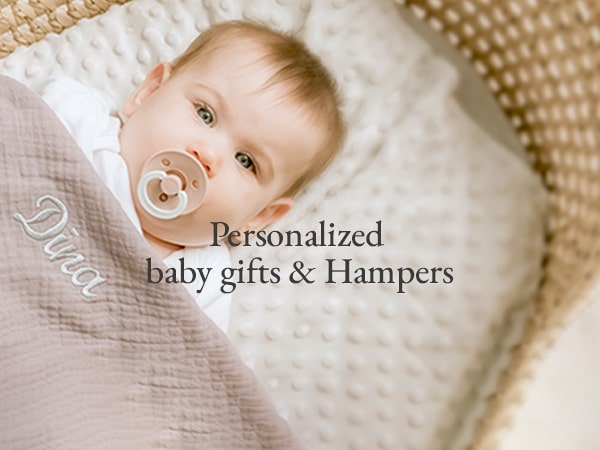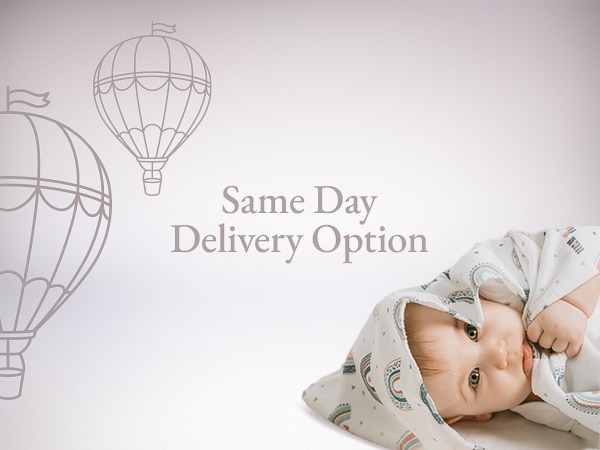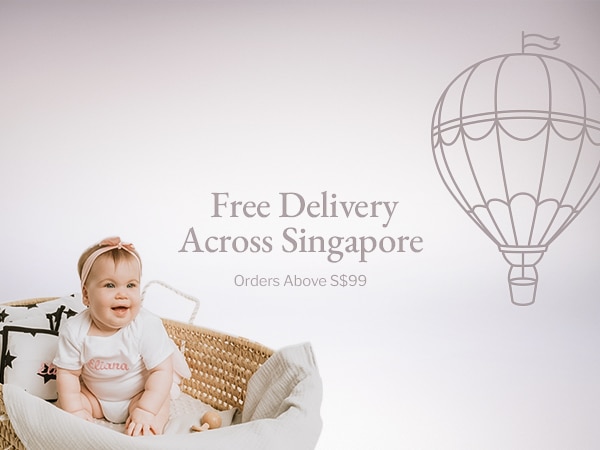 Personalized baby gifts & Hampers
Personalized baby gifts & Hampers
Luxury unboxing experience
Luxurious Unboxing Experience
Free delivery across Singapore
Free Delivery Across Singapore
Personalised Baby Gift Sets Hampers
MyBabyGift Premium Baby Hampers was founded by Liron, a mother of four, in Singapore. The brand was established with the vision of creating a unique online baby gift boutique, solely dedicated to providing luxurious personalized baby hampers and gift sets for newborns and their parents.
We provide complimentary name and birth date embroidery for all of our delicate blankets, pillows, towels, toy bunnies, and clothing. All of our baby gifts are beautifully presented in our gorgeous signature gift box, leaving the new baby a life-lasting memento.
A custom baby gift is like no other gift!
We offer Singapore's largest selection of personalized baby hampers and gifts. Elegant and contemporary, all our custom baby gifts are lovingly designed by our in-house designer who has a wealth of experience under her belt. These baby gifts are also manufactured to our highest standards, using 100% soft organic cotton.
From the classic pink and blue collection to the chic black and white unisex collection, we ensure that our products not only look beautiful but are also practical and durable. We incorporate the latest trends and designs in our baby gifts to make sure that there is always a beautiful custom baby gift set on our website that matches your taste.
Our blankets and birthday toy bunnies often become the babies' comfort objects that will remain with them for many years. Trust us – our own children love them too!
We have carefully curated an array of complementary products from top baby and mummy brands, including Jellycat, Sophie the Giraffe, L'Occitane, and Gaia Skincare.
Our quality and presentation are second to none. All our baby hampers and gift sets are made upon order and presented in our MyBabyGift signature gift box.
For a decade and counting, we pride ourselves on offering exquisite customer service. We ensure that our customers are always 100% satisfied. No matter what challenge arises – our experienced staff will do their utmost to support you and resolve any issue.
We enjoy engaging with our clients and especially appreciate repeating customers who've been buying our baby hampers for family and friends for many years.
Baby Hamper Order and Delivery
As one of the leading online baby hampers boutiques in Singapore, we pride ourselves on having a seamless online ordering process.
We are always available by email, phone call, or WhatsApp to help you choose the most suitable custom baby gift or accommodate your special requests.
Our in-house delivery team will ensure the quickest delivery to your loved ones anywhere, even on the same day!
International Baby Gifts Delivery
Send our beautiful baby gift sets and hampers to your loved ones or business partners abroad. Our lovely baby gifts can be delivered across Asia and Australia. Make someone's day on the other side of the world with premium baby gifts from MyBabyGift.